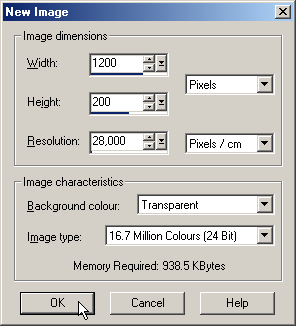 A note pad with squared paper

and like this .. You can make your own..

Create a New Image,
File - New,

Width 1200 (the images width)
Height (the images height)

Select Transparent,
for the Background Colour

select the OK button





Choose a color
on the color palette



And then use the

Flood Fill tool, and fill your image with color ..
any color you like, I choose a light blue color #CCE6FF.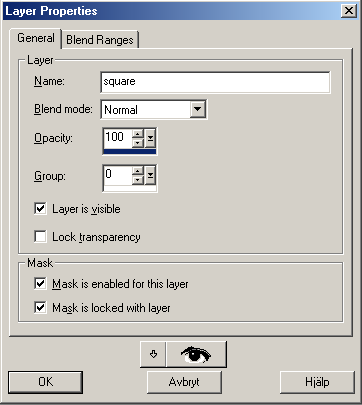 You need to have the

Layer palette open,

Create a new layer
Layers - New Raster Layer,

you can also press the
"Create Layer" button
in the Layer palette..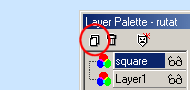 Name the layer "square",


Click OK.





Fill the new layer with white color...

Select
Effects - Texture Effects - Tiles,
(if you using a prior PsP version, Image - Effects - Tiles)

Select the "Squares" Presets, click OK
Your images should look like this ... (if dont ? use the zoom toll or choose View - Normal Viewing ..)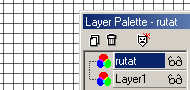 Use Magic Wand

tool, select a white area ...
choose Selections - Modify - Select Similar ... (the white color will be selected)
Press "Delete" ...
choose Selections - Select None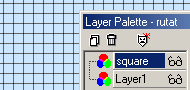 Change the layers Opacity, I choose 20 for my image ..

You can save your images if you want, I will work some more with mine .. ..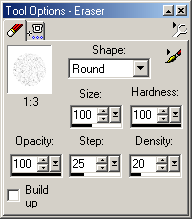 I change the Opacity back to 100 again ..

Use the Eraser
tool,

with these settings ..

Shape; Round,
Size; 100, Hardness; 100, Opacity; 100,
Srep; 25 och Density; 20.

Then, "erase" some squares ..
swep the tool over the images ..
or just click ..

until you get the images you want

If you have Simple Filters you can check the edges,
if you choose "Simple - Top Bottom Wrap" ..

now my images looks like this (a part of it) ..

Change the Layer Opacityn again .. I used 20 for my image ...

.. now your done ;) .. save your images and use it as background
.. (if you want to see my background, click the images)..



.. about the flower ? its one of my tubes ..
you can find them here